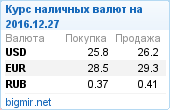 Metal products in the assortment:
Pig Iron for Steelmaking, Foundry Pig Iron
Steel Assortment
Square Billets 125, 130, 150 mm
Round Billets 120,130,150,180 mm
Crane Rails KR70-KR140
Main Rails R34
Tram rails RGB (evrorels)
Beam
Channel 8P-30P
Equal Angle 25, 32, 36, 40, 45, 50,63,70, 75, 80, 90, 100, 125, 140, 180, 200 mm
Re-bars, A500S, DIN, ASTM
Wire rod GOST, DIN, ASTM
Hot rolled round bars 20-150 mm
Hot rolled square 35-60 mm
Plates 2-200 mm
Spec. Profiles
Flash intro
TechEnergoProm is the company specialized in metal trading
'TechEnergoProm' holding company is one of the leading players in the metal trading in the domestic market of Ukraine as well as in the markets of near- and far-abroad countries.
Company's mission: to promote growth in the sales of domestic metal-roll products in the domestic and international markets.
Company's objective: to assist the buyers of rolled metal products in purchasing the highest grade products in the amounts required and within the time designated on mutually advantageous terms.
Company's motto: "Buy while the iron is hot".
We are cooperating with the manufacturer-factories and traders all over the world!
'TechEnergoProm' holding company is actively participating in the import and export of rolled metal products, possessing an extensive experience of work with commercial companies, firms and governmental institutions of such countries as Bulgaria, Switzerland, USA, Hungary, Russia and Turkey. Our holding is a member of Dnipropetrovs'k Chamber of Commerce and Industry and The Ukrainian Chamber of Commerce and Industry (certificate #12-282).
In view of the growth in sales volume on the territory of Russian Federation, an affiliated company 'KombiTrans' LLC, Moscow has been in operation since 2009. Export-import transactions in the far-abroad countries have been performed by Dolphin Steel Ltd Company, UK since 2006. A company 'TechEnergoProm-Georgia' has been launched in 2010.
Why is it worth cooperating with Scientific and Production Commercial Firm LLC 'TechEnergoProm'?
Absence of intermediaries, working directly with manufacturing factories and their official representatives;
Positive, long-term, partner-endorsed reputation of the company;
Highest quality and reasonable pricing for rolled metal products;
The possibility to market large lots and consignments of rolled metal owing to a high level of efficiency of working procedures;
Immediacy of operation, individual approach to every client, credibility and validity of information;
Reliability, honesty, sincerity, openness, diplomacy, high skill and competence of the employees;
Flexible working hours, result-oriented activity.
We hope that Your enterprise will find a new and reliable supplier of the requested products with our company, and the cooperation between our enterprises would become prolific, lasting and mutually beneficial.
Company news